Our First Controller
This is the first custom controller we made when we were starting out. It was made for Andrew at a time when he couldn't rotate his right wrist without causing dislocations. To allow him to continue playing games, we moved the C-stick, and shaped the right controller grip to match the shape of his splint.
Foot Controller
A few years later, Andrew went a few months with very limited use of his hands. We were able to rig together a foot operated controller so that he would still be able to play Gamecube games.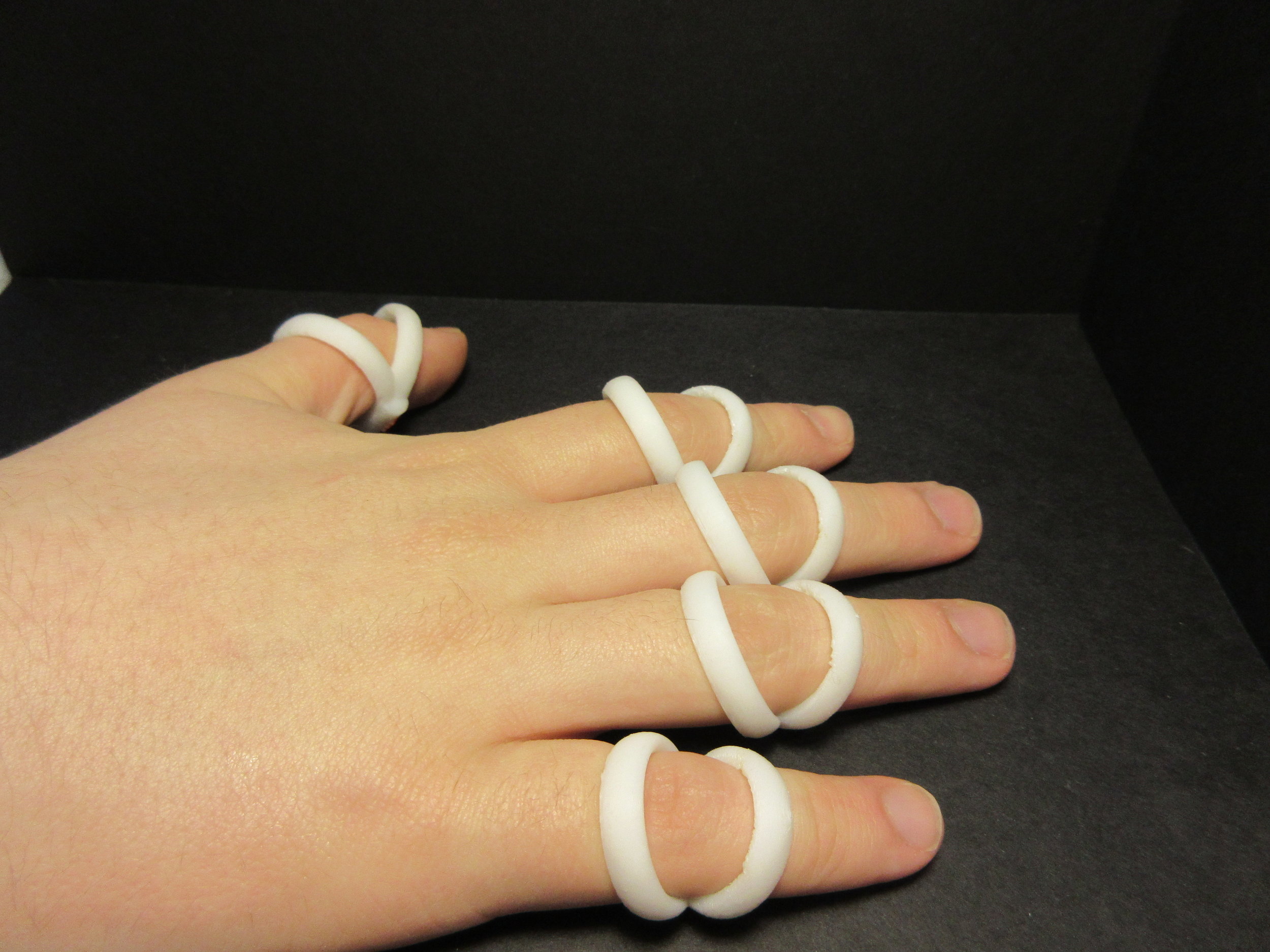 Ring Splints
When we were kids, we wore ring splints to help with stabilizing our joints. However, normally they would cost around $100 each and needed to be replaced frequently as we grew. Around a year ago, Andrew discovered a way to 3D print ring splints for far cheaper.
Nintendo 3DS Stylus
As an experiment to try 3D printing something with moving parts, we decided to try making a replacement stylus for the Nintendo 3DS.
Roadspike D4
Normal D4s can be confusing to some new Dungeons & Dragons players due to them usually having 3 numbers on each side of the die, so Andrew created a new design where there is only ever 1 number facing up. They are available for purchase in our online store.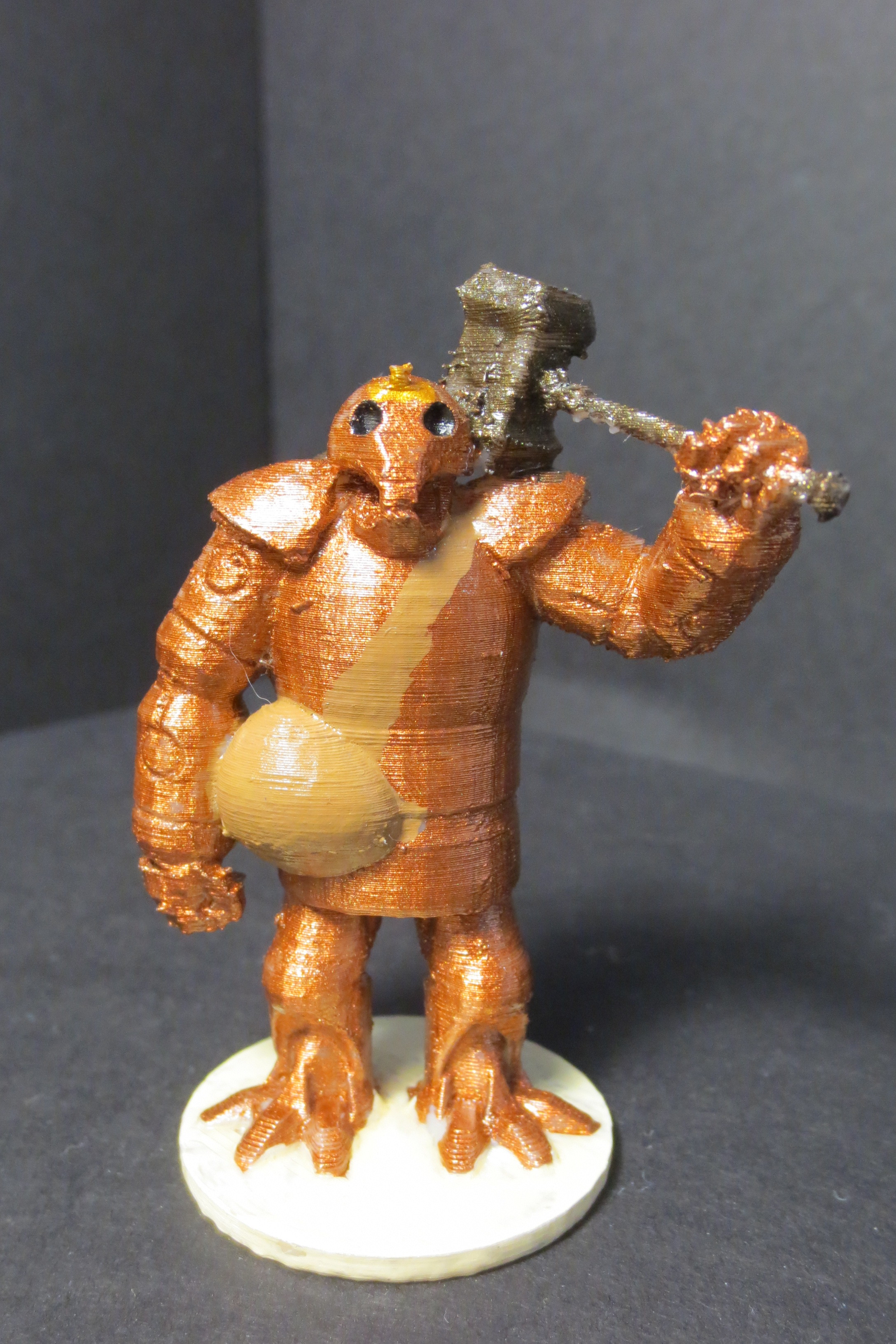 Custom D&D Miniatures
Over the last few years, we've done a great deal of experimenting with making custom miniatures for Dungeons & Dragons campaigns.
Terminator Head
A friend of ours needed a new cover for his wheelchair's joystick. He came to us to see if we could make him something cooler than a traditional cover.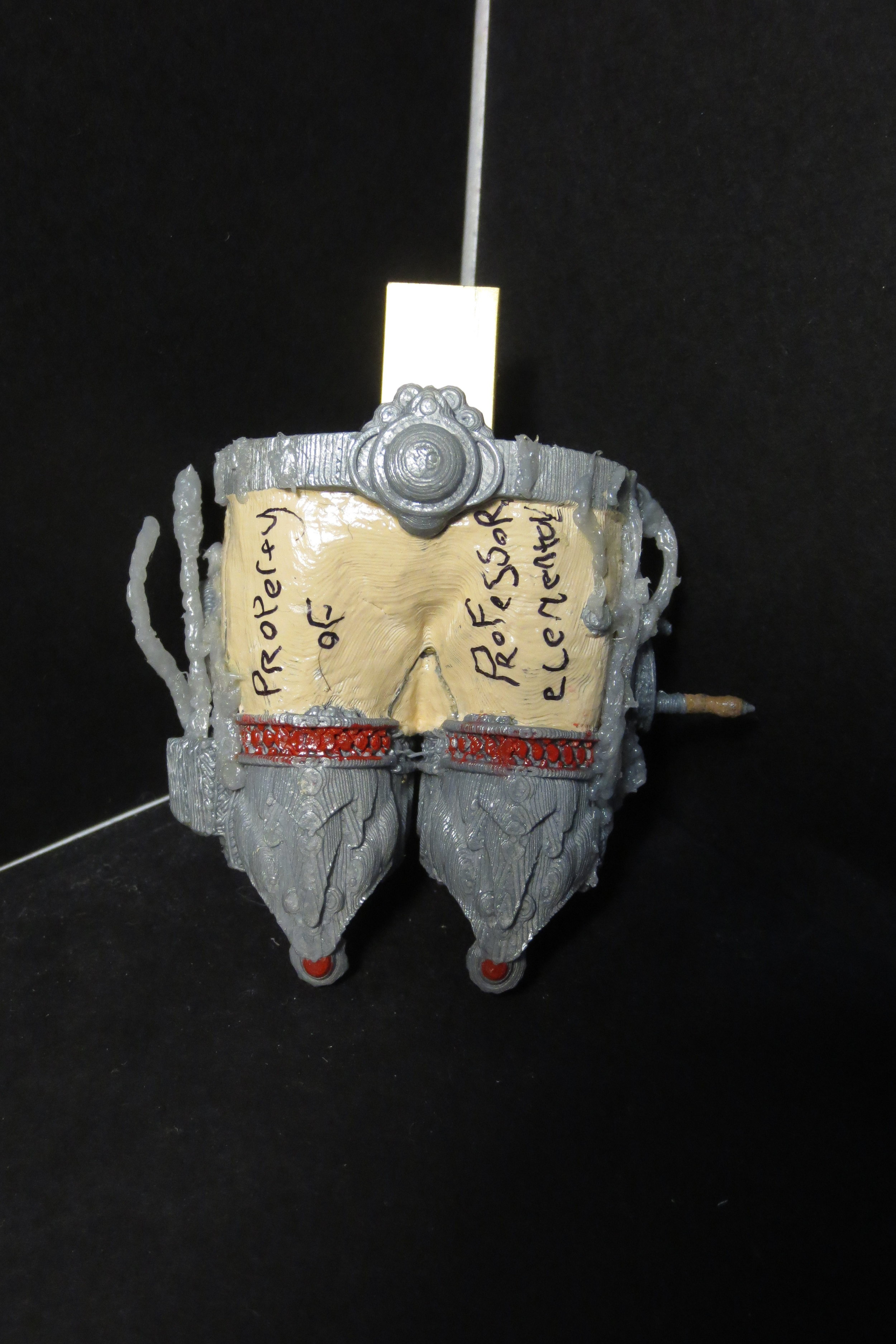 Time Travel Trousers
Andrew is a fan of the musician, Professor Elemental. In preparation for going to a convention where he would get a chance to meet the professor, Andrew decided to 3D model and print a version of the "Time Travel Trousers" from his latest album cover.
Guelph Little Theatre
In 2016, we donated a custom 3D printed prop Guelph Little Theatre's production of "Giant's Garden". This key was over a foot long, and printed in around 6 pieces.
Ring Holster
One of the most unique 3D printing jobs we have ever gotten came from our friend Anthony, who asked if we could design and build a juggling ring holster for him.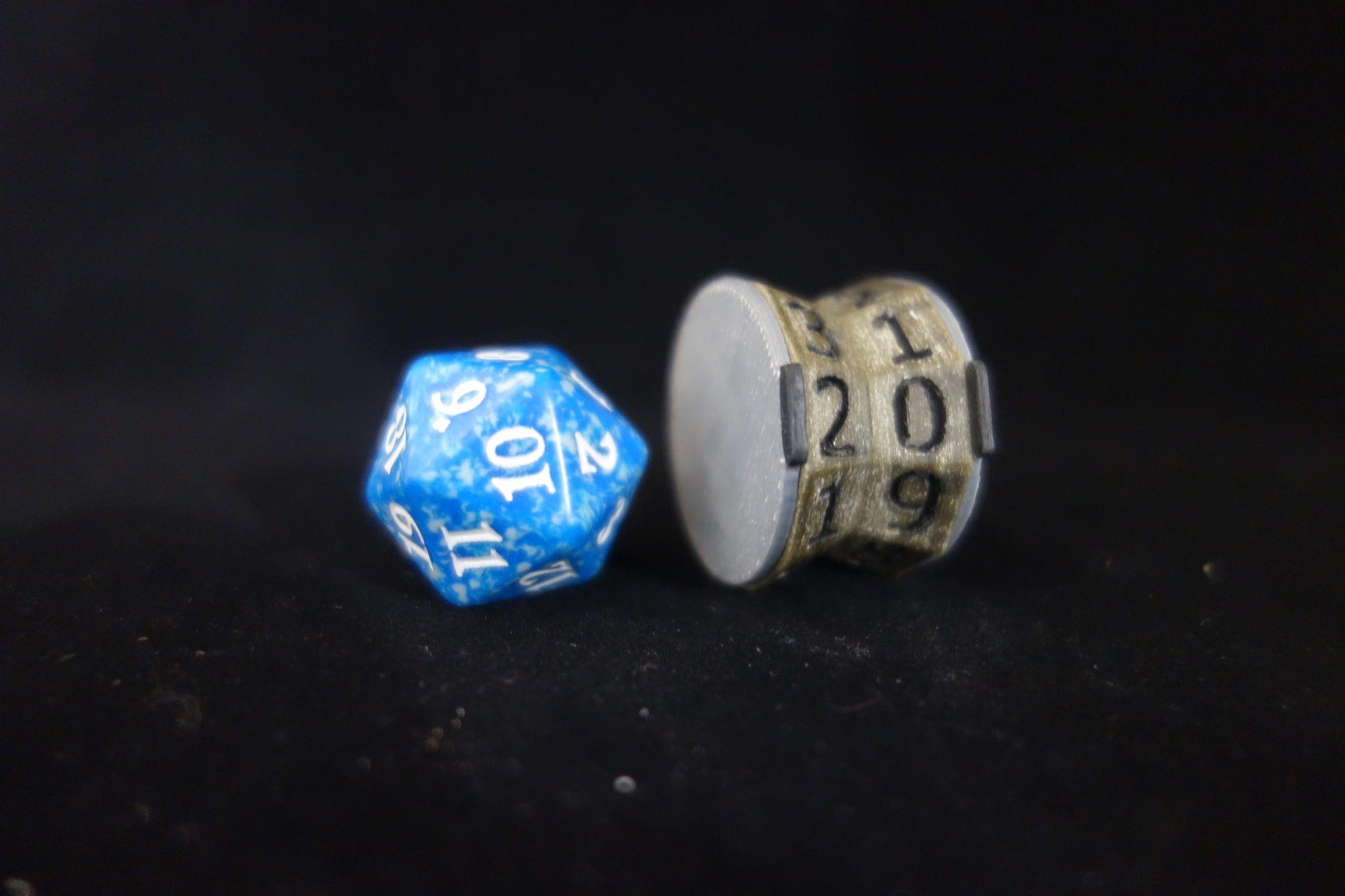 Life Counter
This is a life counter that Andrew designed for the game Magic: The Gathering. You can buy one on our online store.
Moon Ball Cat Toy
We have a cat with limited vision. Andrew decided to create a toy that would be easy for him to play with. So he modeled a toy based off of the moon from the game The Legend of Zelda: Majora's Mask, and printed it in glow-in-the-dark plastic, so that the cat could find it easier. They are available for purchase on our online store.
Life Counter Golem
This is the life counter Andrew designed for his own personal use for playing Magic: The Gathering. You can purchase one for yourself on our online store.
Deck Boxes
Andrew has created 3D printed deck boxes in various sizes for games like Magic: The Gathering and the Pokemon Trading Card Game. They are available for purchase in our online store.